TRADE MARK
Each listed Register Trade Mark below, belongs to Company that it is attached to:
---

ELANTAS Electrical Insulation
ELANTAS PDG, INC.

Micrometals Corporation. U.S.A

FDK Corporation. Japan

P. Leo & Co., Ltd.

P. Leo & Co., Ltd.

E.I. Du Pont De Nemours & Co., Inc. U.S.A.

P. Leo & Co., Ltd.

E. I. Du Pont De Nemours & Co., Inc. U.S.A.

HKC & Communication Ltd.

P. Leo & Co., Ltd.

Glastic Corporation. U.S.A

Eraser Co., Inc. U.S.A

Varflex Corporation. U.S.A.

P. Leo & Co., Ltd.

E.I. Du Pont De Nemours & Co., Inc. U.S.A.

P. Leo & Co.,Ltd.

Gorman Machine Corporation
P. Leo & Co., Ltd.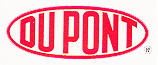 E.I. Du Pont De Nemours & Co., Inc. U.S.A.

Trade Mark for Electrical & Electronic Internet Club
---
LEGAL INFORMATION
Please Read The Following Information Carefully:
COPYRIGHT INFORMATION
All pages, information and materials included within this Internet site ("Site") are the properties of
International Electrotechnical Co., Ltd This Site:IEC and all of its contents are Copyright?1997, 1998, All Rights Reserved. Any Internet site which contains an active URL link to this document or our web pages from its Home Page is also Copyright?1997, 1998, All Rights Reserved.

AUTHORIZATION OF USE
Any person is hereby authorized to view the documents at our World Wide Web sites
[ http://www.iec-international.com ] for informational purposes only. No part of these web pages may be reproduced, stored in a retrieval system, or transmitted in any form or by any means --electronic, mechanical, photocopying, recording, or otherwise -- without the prior written permission of the copyright owners. The copyright owners are International Electrotechnical Co., Ltd. Some web pages will indicate the permission to display, download, reproduce, and distribute copies; please refer to the conditions for that web page under "copyright". You can click it for further details.

---
TRADEMARK NOTICE

® Pbobbin ® BCwire ® BCmica ® is P. Leo & Co., (B.C.) Ltd. trade mark and service mark. All other trademarks and logos used in these documents are the trademarks or service marks of their respective owners. In particular, The above trademark are for the respective Companies/ Manufacturers listed as above.
---
WARRANTY INFORMATION
This Site Is Provided "AS IS" With No Warranty Of Any Kind, Either Expressed Or Implied, Including, But Not Limited To The Implied Warranties Of Merchantability, Fitness For a Particular Purpose, And Noninfringement. Any Warranty That Is Provided In Connection With Any Of The Products Or Services Described Herein, Is Provided By The Owner, Advertiser or Manufacturer only, And Not By IEC

The Rererences And Descriptions of Products Or Services within The Server Materials Are Provided "AS IS" Without any warranty of any kind, Either expressed or implied. IEC is not liable for any Damages, Including any Consequential Damages, Of any kind which may result to the user from the use of the site, or any of the products or services described herein.

A possibility exists that the Site could include inaccuracies or errors. Additionally, a possibility exists that unauthorized additions, deletions and alterations could be made by third parties to the Site. Although IEC Web tries to ensure the integrity and the accurateness of the Site, it makes no guarantees as to the correctness or accuracy of the Site. In the event that such an inaccuracy arises, please inform IEC so that it can be corrected.
VOID WHERE PROHIBITED.
Although the Site is accessible worldwide, not all products or services discussed in the Site are available to all persons or in all geographic locations or jurisdictions. IEC the right to limit the provision of its products or services to any person, geographic area or jurisdiction it so desires, and to limit the quantities of any products or services that it provides. Any offer for any product or service made in the Site is void where prohibited.
---
If you have questions or comments, contact us

at webmaster@iec-international.com

---

Back to Main Page
---